In May, I went to Tokyo for the first time of my life and
I enjoyed every second being
with my beau.
Tokyo is
a wonderful city for tourists to experience Japanese culture but t
here are definitely things I wish I knew to save time, money and energy.
Hence, I am writing this post to sum up my experience in a hope to help fellow travellers.
Transportation in Tokyo Metropolitan area
-----------------------------------------------------------------------------------------
Japan has one of the most complicated train system.
To make your trip easy, remember to
1. get a free map from airport or train station!!
2. download at least one mobile app. Navitime, Yahoo transport and Tokyo Rail Map are all very helpful.
3. Get a sim card/ wifi egg. It saves live!!!
-----------------------------------------------------------------------------
JR, Metro n Toei and Yurikamome are different companies.
They don't share the same stations!
As I had never been to Tokyo before, I did not know the difference between JR, Metro, Toei and Yurikamome. I naively assumed all trains were the same and all interconnected, like V/line and normal train lines in Melbourne.
But NO! They might have the same name but they are totally separate.
JR Akihabara and Metro Akihabara are two different stations, different buildings and not interconnected! Same as Shibuya and many others!
Although Google map might give you an illusion of JR station and Metro station being at the same place, please be careful when you read signs and map!
Otherwise, you could waste a lot of time!
Real life example: my hotel was in Akasaka and I needed to take the Metro Chiyoda line. Walking down to JR Tokyo train station was a mistake and taking the transit tunnel was also absolutely stupid because it was 1.3 km long. It was genuinely a torture to drag a big suitcase up and down and walk 20 minutes. All my fault and I could blame nobody. You can totally avoid it if you
carefully
read your map and signs.
**Decide which train company you primarily travel with **
Since each train company charges respectively, s
witching between JR and Metro n Toei will undoubtedly cost you extra! Therefore, it is smarter to travel with one train company (if possible).
Also, plan ahead to see if you can be benefited from using tourist pass! Considered a return trip between Asakusa and Shunjuku
with Metro
costs over 500 yen, you will definitely save money using tourist pass if you plan to juggle between a few attraction points in one day.
As a tourist, you are eligible to purchase different discounted tourist pass available at airports, major train stations and selective stores.
The key is to plan ahead based on location of your accommodation and places you want to visit.
** Suica/ Pasmo?
Suica is a NFC travel card similar to Oyster card (London), Octopus card (HK), Opal card (Sydney) and any travel card really.
Suica can be a good if you
mostly travel with bus; or

rarely need to take public transport; or

do not want to keep heaps of change; or

find it cheaper to use Suica instead of tourist pass
Th
e best way to check price is using mobile app like Yahoo transport. Quick and easy.
Upon each Suica purchase, You need to pay 500 yen deposit (
refundable when you return the card)
. Although the 500 yen will be fully refunded, they debit 220 yen service fee from card credit (or full amount if your card has less than 220 yen)
when you return your Suica card. If your card has no credit left (0 yen), you get the full deposit 500 yen back.
E.g.
Suica with 800 yen credit left -> refund: 500 yen deposit and 580 yen
Suica with 200 yen credit left -> refund:
500 yen deposit
Suica with 0 yen credit left ->
refund:
500 yen deposit
Therefore, try to use up every yen in your Suica!
If you don't want to use Suica, one-off paper tickets are also available for purchase.
**Choose the right tourist pass**
Tokyo Subway 24-hour Ticket – Adult: 800 yen, Child: 400 yen
Tokyo Subway 48-hour Ticket – Adult: 1,200 yen, Child: 600 yen
Tokyo Subway 72-hour Ticket – Adult: 1,500 yen, Child: 750 yen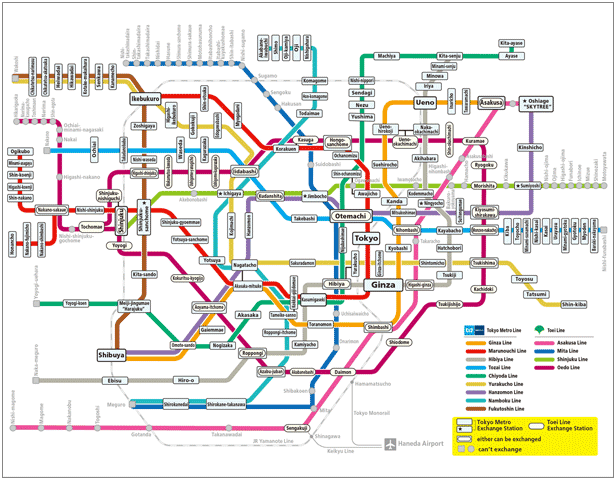 .
If you need to take JR and Metro or Toei, Tokyo Tour Ticket (daily ticket) might work for you. It is quite expensive costing 1,590 yen for adult and 800 yen for child. It is not worth it unless you travel multiple times a day with both JR and Metro or Toei.
Please check the maps and see if the ticket pass covers where you want to visit. You will be asked to pay extra if you travel to area outside of the designated zone!
***************************************************************************************
Special - JR TOKYO Wide 3-Day Pass (
10000 yen for adult and 5000 yen for child)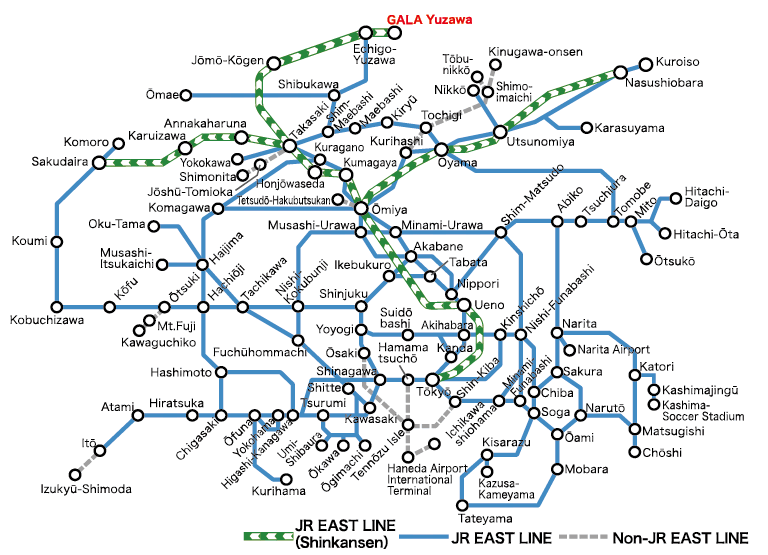 10000 yen is not cheap but you can use it travel
to Fuji mountain although you will need to switch 2+ trains

to Karuizawa via Shinkansenwhich is a popular surburb

to Utsunomiya via Shinkansen for gyoza

to Tochigi for

wisteria (bloom in April and May)

to Nikko for hotspring

Between airport and CBD/ suburb

to any suburbs listed on the map above.